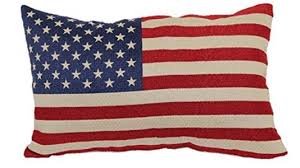 http://www.prweb.com/releases/2016/10/prweb13778617.htm
The largest U.S. manufacturer and distributor of decorative pillows and chair pads will replace a legacy ERP system with the fully integrated Simparel solution to expand functional capabilities, streamline operational complexities and enhance customer service.
NEW YORK, NY (PRWEB) OCTOBER 21, 2016
Simparel, Inc. (http://www.simparel.com), the innovator in next-generation information technology (IT) for the fashion and consumer goods industries, announces that the country's largest manufacturer and distributor of decorative pillows and chair pads will soon begin implementation of the Simparel® Enterprise solution. Brentwood Originals, Inc. will replace its legacy ERP system with the end-to-end business software at its three regional offices in California (corporate headquarters), Mississippi and Ohio. In addition to streamlining the company's current IT processes, the fully-integrated Simparel platform promises to provide significant new product development, raw materials, supply chain, shop floor, warehousing and other management capabilities that will empower the market leader to better manage product customization, SKU proliferation, direct-to-consumer fulfillment, and other customer and consumer demands that add complexity to business processes.
According to Brentwood Originals SVP and CFO Joel Fierberg, "Our old system was primarily focused on distribution capabilities. While that is a big part of what we do, we also needed more development and manufacturing tools to manage the growth and change we are experiencing. After a lengthy evaluation of systems, we decided that Simparel was our best solution to remove obstacles in our business and improve our ability to meet changing and expanding customer needs. We believe that this initiative will enhance our retail partnerships and drive even greater business opportunities going forward."
When fully implemented, Brentwood Originals expects the Simparel software to be used by about 120 managers and team members across all functional departments. "A big part of the attraction of Simparel is the integration of all tools and information in a single platform," continued Fierberg. "An important goal for us with the new system is to gain greater integrity in our data. Simparel will allow us to simplify from holding often-conflicting data in multiple locations to a single source of up-to-date and accurate information. That will give us greater visibility and empower all of us to make faster, better-informed business decisions across our three locations and the entire business."
Another example of the power of the all-in-one solution for Brentwood Originals is the capabilities found in Simparel PLM (Product Lifecycle Management). Originally considering a component for future use, the company discovered significant product development benefits in the module during the evaluation and has decided to accelerate its deployment.
"We are pleased with the opportunity to work with such a professional and capable team at Brentwood Originals," noted Simparel Strategic Account Director Jill Powers. "We applaud their efforts to identify their needs and conduct a thorough evaluation. In addition to ensuring a great system fit, this has helped to quickly establish a very comfortable working relationship. We look forward to a strong partnership."
About Brentwood Originals, Inc.
Founded in 1958, Brentwood Originals is the country's largest manufacturer and distributor of decorative indoor and outdoor pillows, chair pads, cushions and other home textiles. The market leader serves more than 100 retailers, including nearly all major national chains and regional leaders, from three factories in Carson, CA (HQ), Youngstown, OH and Walls, MS. Brentwood is committed to developing and delivering quality products in a timely fashion, and cites investments in its plants, equipment, and its people as keys to its long-term success. Learn more at http://www.brentwoodoriginals.com.
About Simparel, Inc.
Designed for the apparel, footwear, accessories, home furnishings and other consumer goods industries, Simparel empowers brands, manufacturers, and vertical retailers to reach their full potential by accelerating and improving performance across the entire business and global supply chain. The Simparel® Enterprise Solution provides global process visibility, control and collaboration by combining traditionally independent Enterprise Resource Planning (ERP), Product Lifecycle Management (PLM), Sourcing & Supply Chain Management (SCM), Materials Requirements Planning (MRP), Shop Floor Control (SFC), Electronic Data Interchange (EDI), Warehouse Management (WMS), and other productivity tools into a single, fashion-focused business system.
The fully integrated end-to-end functionality of Simparel keeps teams and vendors working on the same page. Real-time visibility into product development, orders, inventories, production, and supply chain processes enables users to make better informed decisions – faster – across the entire business. The next-generation Simparel software architecture is simpler to deploy and offers greater scalability, performance and total cost of ownership than traditional enterprise solutions. Clients routinely report cost reductions and increased agility and responsiveness across their product development, sourcing, manufacturing, distribution and other business processes with Simparel. For more information, visit http://www.simparel.com.